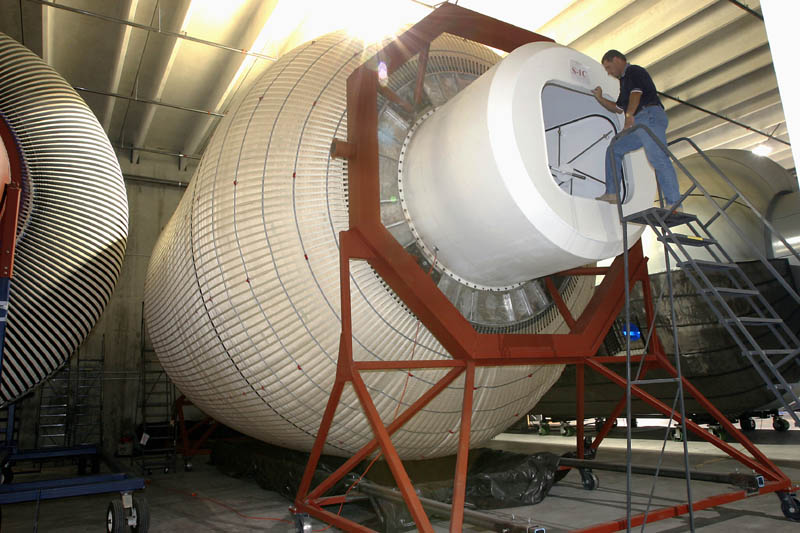 Inflatable space-station technology goes back quite a way, as it was researched by the Air Force as early as the 50's. Since they missed out on the massive opportunity to use empty space-shuttle external fuel tanks as building blocks (I cry when I think of the wasted boosted mass) an inflatable station is our best bet.
A Russian rocket blasted off Wednesday carrying an experimental inflatable spacecraft for an American entrepreneur who dreams of some day building a commercial space station, officials said.

The Genesis I spacecraft lifted off from the southern Ural Mountains at 6:53 p.m. Moscow time aboard a converted Cold War ballistic missile, according to the Russian Strategic Missile Forces.

It reached its designated orbit about 320 miles above Earth minutes after liftoff.

The launch was a first for Bigelow Aerospace, founded by Las Vegas real estate mogul Robert Bigelow, who owns the Budget Suites of America hotel chain.
Very nice. I wish him success in this bold endeavor.