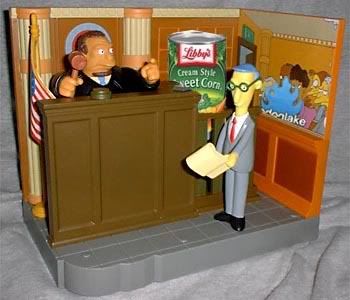 Your Honour, I would like to remind the court that my client is wealthy and well connected.
Seems that Scooter Libby has become the folk hero for millions of illegal immigrants in the United States.
According to reports, immigration officials across the country have been deluged in recent days by illegal aliens willing to plead guilty to perjury in exchange for a deal similar to Mr. Libby's.
Tony Snow has decided that it's important to note the difference between Scooter and the rest of the unwashed masses.
But "not so fast," says White House spokesman Tony Snow, who today tried to pour cold water on the plans of illegal immigrants hoping to follow in Mr. Libby's footsteps: "Before these folks expect to get Scooter's deal, they should ask themselves, 'Can I cut a check for $250,000?'"
There you have it folks. $250,000 is the price of freedom in the US.