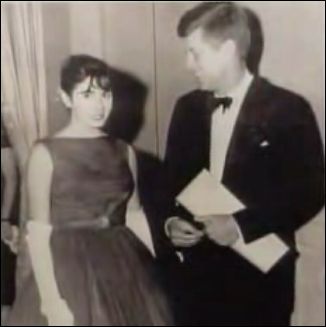 Yes, Pelosi as a kid
l — Can you imagine if Bush said something like this. Even he knows better.
House Speaker Nancy Pelosi seemed to suggest in a television interview Sunday that natural gas isn't a fossil fuel.

From the post on the Journal's Washington Wire by Journal reporter John D. McKinnon:

On NBC's "Meet the Press" on Sunday, the speaker twice seemed to suggest that natural gas – an energy source she favors – is not a fossil fuel.

"I believe in natural gas as a clean, cheap alternative to fossil fuels," she said at one point. Natural gas "is cheap, abundant and clean compared to fossil fuels," she said at another.

Rep. Pelosi's spokesman later said the speaker knows natural gas is a fossil fuel, but likes it because it burns more cleanly than coal and oil.
---