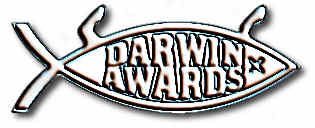 Seconds after a Broward circuit judge ordered John Ross to jail Friday morning, he escaped the courtroom, evaded deputies, jumped into Fort Lauderdale's New River and drowned.

The 29-year-old's body was recovered by Fort Lauderdale police Friday afternoon and taken to the Broward Medical Examiner's Office…

Dorothy Springer, Ross' mother, said her son had no idea he was going to be ordered into custody when he arrived in court.

"He was under the impression that everything was going to be dropped," she said.


Ross had been arrested for a June incident in which he was charged with aggravated battery with a firearm. The judge said he violated his bond terms when he was caught with cocaine and charged with intending to distribute.

Ross raced down seven flights of stairs, stripped off his polo shirt, went out the courthouse's back exit and across Southeast Third Avenue. He jumped onto the deck of a yacht, then springboarded into the river.

Ryan Fitzgerald [from the yacht] grabbed a life preserver to try and aide Ross, then ran along a brick path on the river's south side. Trailing behind Ross were two deputies from the Broward Sheriff's Office who jumped into the water to try to pull him out.

Hours later, Fort Lauderdale police recovered his body.
The end of a bright young career.
---