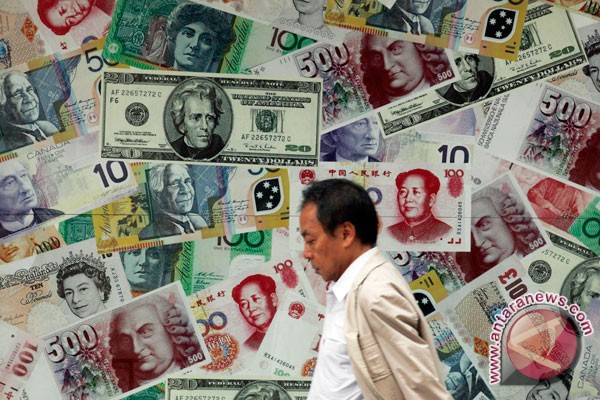 For seven years, the United States has allowed its fixation on the renminbi's exchange rate to deflect attention from far more important issues in its economic relationship with China. The upcoming Strategic and Economic Dialogue between the US and China is an excellent opportunity to examine – and rethink – America's priorities…
"Enough is enough," President Barack Obama replied, when queried on the renminbi in the aftermath of his last meeting with Chinese President Hu Jintao. Obama's presumptive Republican challenger, Mitt Romney, has promised to declare China guilty of currency manipulation the day he takes office.

But, however appealing this logic may be, it is wrong…America's trade deficit is multilateral: the US ran deficits with 88 nations in 2010. A multilateral imbalance – especially one that it is traceable to a saving shortfall – cannot be fixed by putting pressure on a bilateral exchange rate…

…China has evolved from the world's factory to its assembly line. Research shows that no more than 20% to 30% of Chinese exports to the US reflect value added inside China. Roughly 60% of Chinese exports represent shipments of "foreign invested enterprises" – in effect, Chinese subsidiaries of global multinationals…

Rather than vilifying China as the principal economic threat to America, the relationship should be recast as an opportunity…Exports top the list of possibilities. China is now America's third largest and most rapidly growing export market. There can be no mistaking its potential to fill some of the void left by US consumers…

For a growth-starved US, the opportunities of market access far outweigh the currency threat. The long-dormant Chinese consumer is about to be unleashed. This plays to one of America's greatest strengths – its zeal to compete in new markets. Shame on the US if it squanders this extraordinary chance by digging in its heels at the upcoming Strategic and Economic dialogue.
RTFA for details, more analysis.
We're bracing ourselves for $2 billion worth of electoral agitprop over the next 6 months. The bilateral relationship of American and Chinese currency will be left to the usual hackneyed phrase-mongering…but, there is a greater need for honest dialogue as proposed by Stephen Roach in this article. Now that he's retired from Morgan Stanley Asia, I expect we'll get to hear deeper analysis less focused on investing and more concerned with rebuilding our national economy in a world of global commerce.
I suggest we might pay attention.