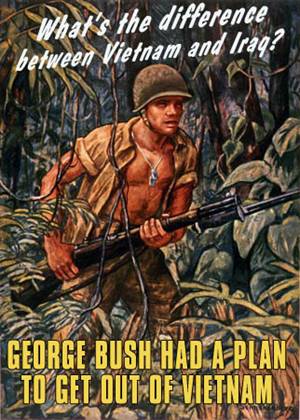 Top general in Mideast to retire – Los Angeles Times — This fiasco is getting so much like Viet Nam that we're going to have to find a Richard Nixon to get us out of it. My question: will we have to bomb Cambodia again too?
WASHINGTON — Army Gen. John P. Abizaid, commander of U.S. forces in the Middle East, has submitted plans to retire and will leave his post in March, a step likely to make way for a change in military strategy at a time the Bush administration is seeking a new plan for Iraq.

Abizaid has been the primary architect of U.S. military strategy in Iraq and Afghanistan since becoming head of the U.S. Central Command more than three years ago. He has strenuously resisted calls to increase troop levels to quell rising violence in Baghdad, arguing it would increase Iraqi dependence on Americans.

But a growing number of current and former officers have embraced the idea, some of whom have briefed President Bush as part of his monthlong review of Iraq policy, and the White House is believed to be considering the move.
And of course the Bush War has killed more Americans than 9/11 as of this Christmas. Every death adds to the record now. That said Bush has a way to go before he kills 50,000 like McNamera and the boys did in Viet Nam. There is no evidence that they cannot eventually manage it.
NEW YORK — In a span of a few hours, 2,973 people were killed in the Sept. 11, 2001, terrorist attacks. In a span of 45 months, the number of American troops killed in Iraq has exceeded that grim toll.