All the editors of Dvorak Uncensored were asked for their choices — Here's what they came up with.
First we Have Uncle Dave's Selectons

For a mere $40K, you can have a 7 foot high skyscraper made from pencils from Neiman Marcus. Sock King Kong not included

Why wear out your wrist when you can use this hand-held, battery operated ice cream spinning machine.
The Anatomical Chart Company produce models of the human body that would make excellent gifts for med student or horror film lover alike. They also have sections for kids and for Halloween like the brain jello mold below. Prices range from less than $10 to thousands.
Here are the choices from Steve "Fish" Newlin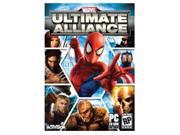 Activision's Marvel Ultimate Alliance would be great for any videogame playing superhero fan on your list. The ability to play nearly every major character from the Marvel universe (e.g., Wolverine, Captain America, Spider-Man) is basically a wet dream come true for super-hero fanboys (and dads).
I know that LED flashlights are now quite common, and maybe even a little passé, but the Inova X5 is still the best for its price. Its five LEDs running on two lithium batteries makes it incredibly bright for its compact size. Due to its power and wide dispersion pattern, it actually shines brighter than one of my 6 D-Cell Maglites!
And the fact that it's made from military-grade aircraft aluminum makes it virtually indestructible. It's so solid that I've driven over it in my truck just for the heck of it. And sure it's not exactly cheap, but considering the LEDs will last 20 years and it'll never break, it'll probably be the last flashlight you'll ever have to buy.
Sure a Netflix subscription would make a great gift for any movie or TV fan on your list. But the best bet is for parents with kids. They can get tons of great kid friendly movies and TV shows shipped right to their door on the cheap. All the current blockbusters plus the classics. (My kids love the original Loony Tunes cartoons!)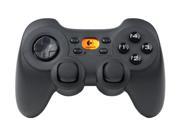 Is there someone on your list with a PC based PVR or multimedia center connected to their big screen TV? Get them a Logitech Cordless RumblePad 2 and turn that PC/HDTV into a first class gaming system.
Logitech's wireless gaming pad is simply fantastic and surprisingly cheap. Every single button is configurable for any game. Thus, even games that don't natively support controllers can easily be set up. The unit is responsive even from across the room. And you can connect multiple controllers to the same computer for games that take advantage of multiplayer action, without worrying about interference between them.
Alix Paultre has these unusual selections:
Forbidden Planet is not only one of the most famous Sci-Fi movies ever made, it launched Robby the Robot into the public consciousness. The Forbidden Planet Ultimate Collector's edition is a great gift for both introducing the film to new viewers and giving older fans something for their collection. Not only is the classic restored and remastered in 5.1 digital audio, it also contains 6 hours of extras and comes in a beautiful metal box with a small Robby the Robot inside!
I'm a big fan of rear-projection, as it offers very large screen sizes with a high resolution at a reasonable price. This 65-inch Olevia set uses three Brillian liquid-crystal on silicon (LCOS) chips in its light engine so there is no color wheel involved. Able to handle resolutions up to 1080p, the set accepts both DVI and HDMI input.
The Canon HV10 is not only the smallest HD-resolution camcorder currently available, but it crams a lot of great features into its small frame. It has a 10x optical zoom lens with image stabilization, and can also take 3.1 Megapixel photos in 4:3 aspect ratio and 2.07 Megapixel images at 16:9, storing them on a miniSD card. (The really nice thing is that not only can you take a picture while you're shooting video, you can also capture images from a video you've already shot.)
Keith Burel suggests these items:
This year, why not think of people you know for whom tech is a bit of a mystery, who will miss out until YOU introduce them to a whole new world. I once told a senior adult, many years ago, when she asked me about helping her find a good word processor, that there wasn't one. By that time, home computers were here, and I urged her to go in that direction, but she didn't think she could use one. "What would I ever do with a computer?" she asked. I finally convinced her to buy one, taught her to use it, and she has thanked me over and over since for not helping her find that word processor she wanted! She is now computer-savvy.
Prices are dropping on mp3 players, and now make good stocking stuffers. To be frank, I wouldn't buy one until the price seemed to me in line with what it was worth. I recently found one I liked on sale for 30 bucks. It's the Creative Zen Nano 512MB. I didn't need the FM tuner that comes in the Zen Nano Plus. The line-in feature of the Plus version would be nice, I admit. The small capacity (512 MB) is sufficient for me, as I see no point in trying to carry around my entire music collection. Both models have a built-in mic for voice recordings. The unit is a handy size with easy-to navigate menus. Watch for sales!
With the price of flat-panel monitors dropping, they are becoming almost-affordable gifts as well. The model I own, an NEC MultiSync LCD1765, I purchased three years ago for about $500 and is no longer available from NEC. Everybody talks about graphics, rightfully so, but whatever you do, be sure to see how TEXT displays. Type in some text at 12-pt, 10-pt, 8-pt, and compare it to what you are used to to make sure you won't be disappointed.
How many of your friends and family have never owned a quality pair of headphones? A dozen years or more ago, I purchased a pair of AKG K340 headphones, and I still love them. The K340's are no longer being manufactured, but other models by AKG, such as the AKG 240's, are still being produced and are highly regarded.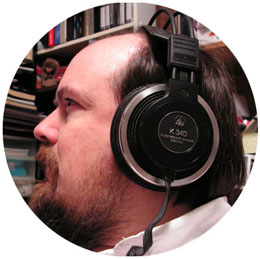 Finally, what's wrong with money? People give gift cards, but gift cards are nothing more than cash with a lot of strings attached– including junk fees that are obscene. Some even charge you to check your balance! Please, don't give gift cards.

Cash is usually good for 6 points.

Now here are Ed Campbell's selections:
Pioneer SE-DIR800C Dolby-Certified cordless headphones — are the single best electronic goodie I've bought in recent years. True Dolby 5.1 surround sound that stays outside the center of your head — unlike most headphones. List $399. Street $299 and down.
If you're not yet into Hi-Def TV, you will be, sooner or later. It really helps having a DVR that can handle HD — unless you fear time-shifting or like watching commercials. DirecTV and Dish offer their own units. TiVo makes the Series 3 for folks with cable. Since I've been with DirecTV since their 3rd month on the street, I have their HR20-700.
It's unavailable, today, from DirecTV; but, it rocks — and some of the big box stores still have some. Dec/Jan should have them back in stock via DirecTV. Comes with Ethernet [not yet activated] and an e-SATA port for an external hard drive/RAID array. List $299. Cost can range from $229 down.
External storage is something we discuss often. My favorite manufacturer, nowadays is Lacie. They seem to run quieter than the Maxtors I used to prefer. I run automated redundant backups into 2 standalones, daily.
There's no need to be stingy about external storage. Their d2 HD Extreme w/triple interface 500gb x 2 gets you a Terabyte! With Firewire you can daisychain these. List $320 each. Street $279-ish.