This family of Sandhill Cranes hangs around my yard. The juvenile on the right is about a year old. (Click on photos for larger view.)

They had two chicks this year but for, some unknown reason, killed both of them. They live as far north as the Arctic but these stay here (FL) year round.
According to Wikipedia, the average Sandhill is 39 in. tall. However these are closer to 48 in. tall. They have no fear of humans at all, probably because some of the people in the subdivision feed them.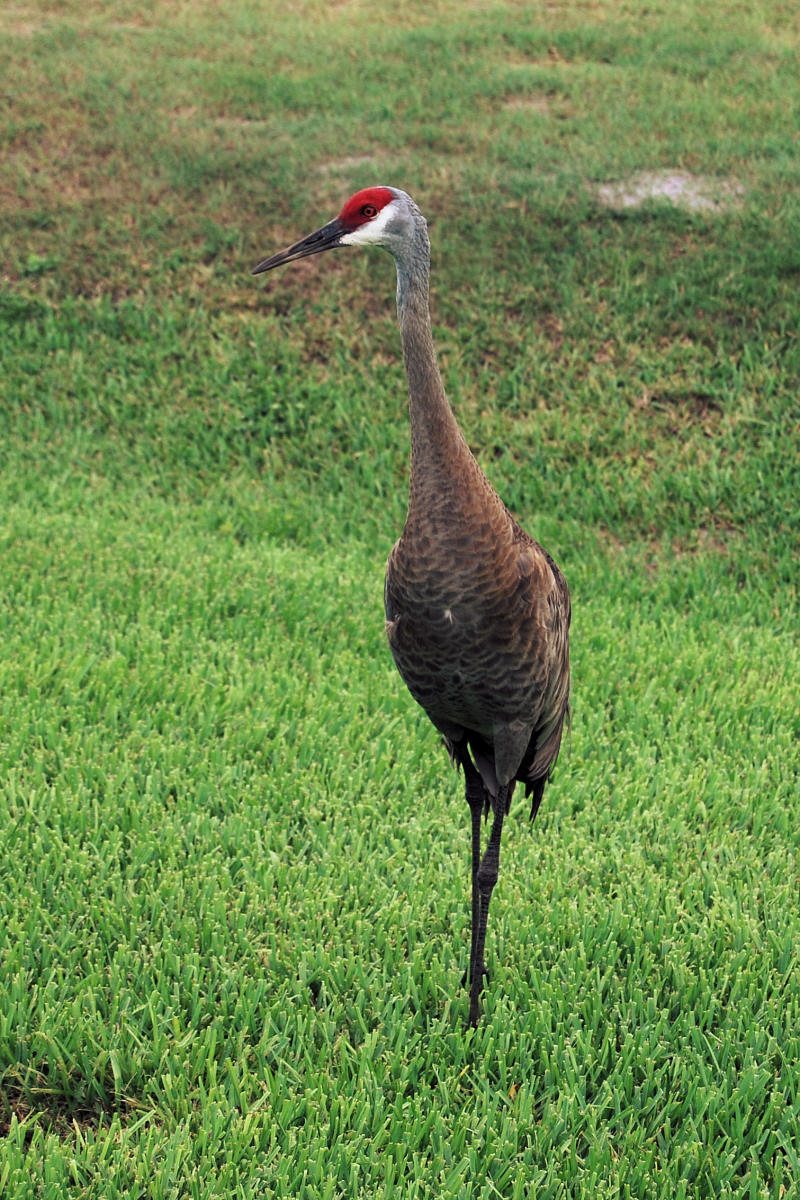 These photos were taken with a Nikon D40X DSLR and edited with Paint Shop Pro XI.