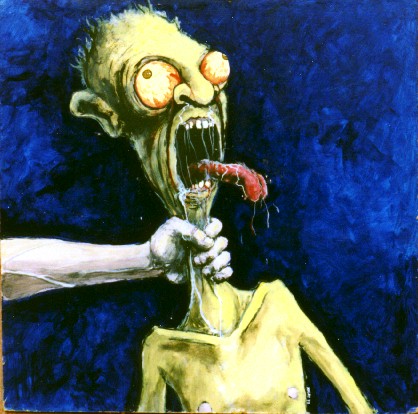 This has reached the point of absurdity that has wider implications beyond just music downloads. If a private business group can manipulate legislation to bend universities to their will, imagine what, say, Microsoft or Google could do with enough money to the right election money hungry politicians. Sound improbable? Well, so does this.
Now RIAA wants Universities to get campus wide Napster subscription or "lose all federal financial aid"

The new Higher Education Bill (HEA §494) requires that the Universities stop all P2P downloads that RIAA doesn't like AND buy Napster or Rhapsody subscriptions for every student on the campus or lose all federal financial aid.

I am an IP attorney; I understand copyright laws way too well. I know what RIAA is trying to do here; these tactics are underhanded and really infuriate me.

RIAA has been phenomenally successfully in using the copyright laws to prosecute selected students at various Universities – sort of like a sniper attack on a select few. Now they want to go nuclear – they want to cut off federal financial aid to the University, if the University doesn't effectively police the P2P downloads.
Here's Arstechnica's take on this.
Section 494 of the College Opportunity and Affordability Act of 2007 is entitled "Campus-Based Digital Theft Prevention" that could have just as easily been called "Motion Picture and Recording Industry Subsidies,"
[…]
The services are typically funded by activity fees; by and large, they've been met with a collective yawn from students. Lack of iPod support is a major turn-off, as is the fact that the subscriptions end when a student graduates or transfers, rendering the downloads unplayable.