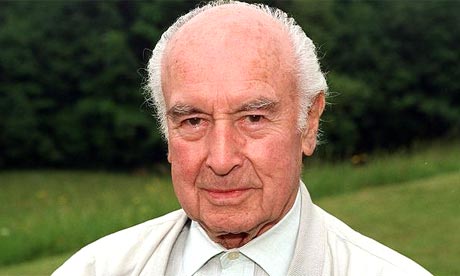 Albert Hofmann, the Swiss chemist who discovered the hallucinogenic drug LSD, has died aged 102.

Born on January 11 1906, Hofmann discovered LSD – lysergic acid diethylamide, which later became the favoured drug of the 1960s counterculture – when a tiny quantity leaked on to his hand during a laboratory experiment in 1943.

He noted a "remarkable restlessness, combined with slight dizziness" that made him stop his work. "At home I lay down and sank into a not unpleasant intoxication-like condition, characterised by an extremely stimulated imagination," Hofmann wrote in his book LSD: My Problem Child…

A few days later, Hofmann intentionally took a dose of LSD and experienced the world's first "bad trip"…

The former Harvard lecturer Timothy Leary popularised LSD with his "turn on, tune in, drop out" advice in the 1960s. But Hofmann believed the substance was hijacked and abused by the hippy movement, while he maintained that he produced it as a medicine.
Hofmann is survived by a son and daughter – fourteen multicoloured dragons and butter that breathes.
---