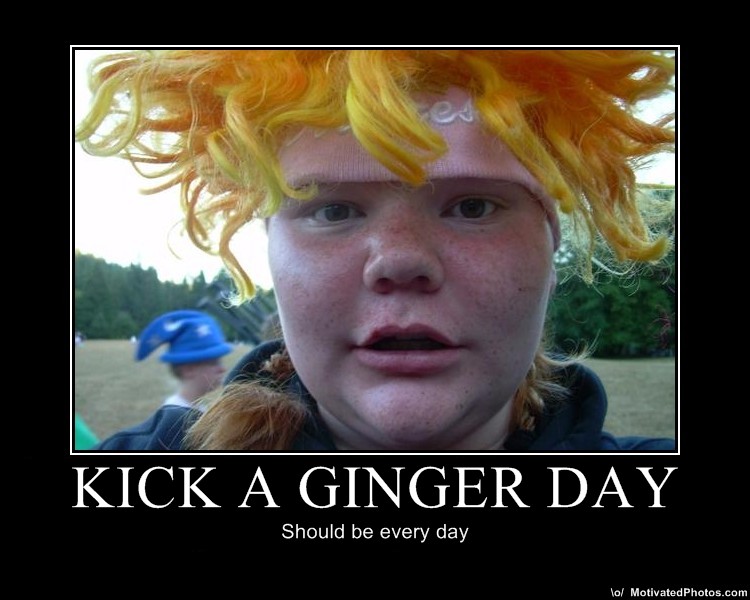 Two Calgary teenagers have been handed absolute discharges in an assault on a classmate on so-called 'Kick a Ginger Day.'

Judge Lynn Cook-Stanhope said on Friday she was satisfied the teenagers had taken responsibility for their actions, and she saved her scathing remarks for the animated television show South Park, which she called a "vulgar, socially irreverent program that contributes nothing to society." Unfortunately, the writers and producers of the show will never be called to account for encouraging such action, the judge added.

The charges stemmed from an attack on a red-headed Grade 10 boy in the locker room of St. Francis High School after gym class. The locker room assault happened on Nov. 20, which was promoted by a Facebook group as Kick a Ginger Day. The Facebook group urged members to kick people with red hair — referred to as ginger kids. The group was likely inspired by a South Park episode from 2005 focusing on one character's hateful attitude toward redheads.

At least three Calgary schools reported attacks that day on red-headed students.

At St. Francis High School, police were asked to investigate rumours of a locker-room swarming, and 13 students were suspended. Two 15-year-old boys were charged with one count each of assault and pleaded guilty in youth court. They can't be named under the Youth Criminal Justice Act. On Friday, Cook-Stanhope said that since the assault, one of the teenagers has done community service, while the other made a donation to a youth club. Both have written letters of apology to the victim, who she said is still dealing with the aftermath of the assault.
Hah! Stupid Judge, everybody knows "Kick a Ginger Day" is November 28th!
---