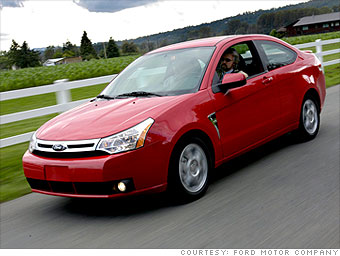 Click on the picture to see where they're made
Congress has passed a $2 billion extension of the popular "cash for clunkers" program, clearing the legislation for President Barack Obama's signature. The Senate passed the extension Thursday evening. The House approved the measure last week.

Lawmakers made sure to keep the popular program alive before heading home for a monthlong vacation.

Acting with unusual haste, the Senate readied a $2 billion fill-up Thursday night for "cash for clunkers," the economy-boosting program that caught the fancy of car buyers and instantly increased sales for an auto industry long mired in recession.

Supporters of the program hailed its effect on the auto industry — which had its best month in nearly a year in July — as well as its claimed environmental benefits.

"The reality is this is a program that has been working. Consumers believe it's working. Small business people believe it's working. People who make steel and aluminum and advertisers … and everyone who's involved in the larger economic impact of the auto industry believe it is working," said Sen. Debbie Stabenow, D-Mich.

The legislation had its share of critics, though, most of them Republicans.
The average replacement car gets almost 10mpg better than the clunker it replaced. All but one were compact and medium-size cars – and the trade-ins were almost all SUV's and trucks.
---