You have to give her credit on some level. She has to be approaching a Guinness record level of stupidity to think anyone would believe her. She'd clinch it if after her husband divorces her, she tries to sue the black actor for child support.
The wife of a US Army Soldier, Jennifer Stweart, claims she got pregnant by watching a 3D adult film while visiting friends in New York.

38-year-old Jennifer Stweart used the bizarre claims to explain to her husband why their child was black, despite the lovers being very much white skinned.

Jennifer Stweart said her child looks just like a black actor in the adult movie she watched in 3D with her east coast pals.
[…]
Stweart also admits her marriage to the US military man who serves overseas could be in trouble: "Even though my husband believed in me, my marriage could be at risk. But he knows I'm faithful" she said.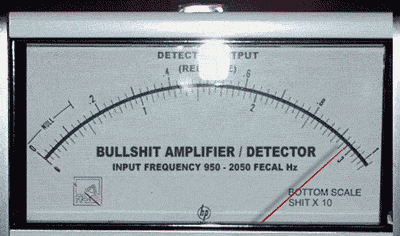 ---