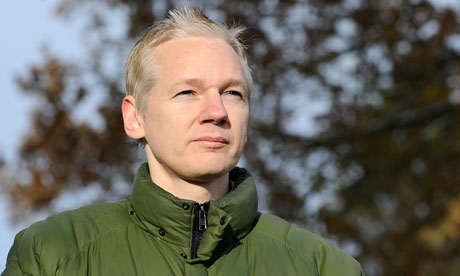 Documents seen by the Guardian reveal for the first time the full details of the allegations of rape and sexual assault that have led to extradition hearings against the WikiLeaks founder, Julian Assange.
[…]
Assange, who was released on bail on Thursday, denies the Swedish allegations and has not formally been charged with any offence. The two Swedish women behind the charges have been accused by his supporters of making malicious complaints or being "honeytraps" in a wider conspiracy to discredit him.

Assange's UK lawyer, Mark Stephens, attributed the allegations to "dark forces", saying: "The honeytrap has been sprung … After what we've seen so far you can reasonably conclude this is part of a greater plan." The journalist John Pilger dismissed the case as a "political stunt" and in an interview with ABC news, Assange said Swedish prosecutors were withholding evidence which suggested he had been "set up."

However, unredacted statements held by prosecutors in Stockholm, along with interviews with some of the central characters, shed fresh light on the hotly disputed sequence of events that has become the centre of a global storm.
Read the article to find out what the charges are.

---