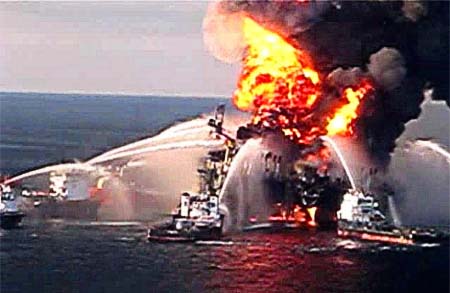 If this was their best year, what the hell would a bad year look like?
The offshore drilling firm responsible for running the Deepwater Horizon rig has given its top executives bonuses for its "best year" for safety.

Transocean was blamed along with BP and Halliburton after last year's massive spill in the Gulf of Mexico. Eleven workers, nine of whom worked for Transocean, died when the Deepwater Horizon exploded almost a year ago. But Transocean said there had been a drop in the rate of recorded incidents and also in their potential severity.
---