With more that 24 hours to go lines are forming to get in line for the Tesla Model 3. Unlike an Apple line where at the end you get an iPhone – this is a line that lets you pay $1000 to get into a 2+ year long line to get the car. Most people in line today aren't going to get this car till mid 2018. So a line to get into a line is impressive!
NEW Model 3 specs leaked here!
Yes – it's a CULT and I may be powerless to resist! I know it's wrong but it's likely I'm going to get in line tomorrow!
Lines are forming.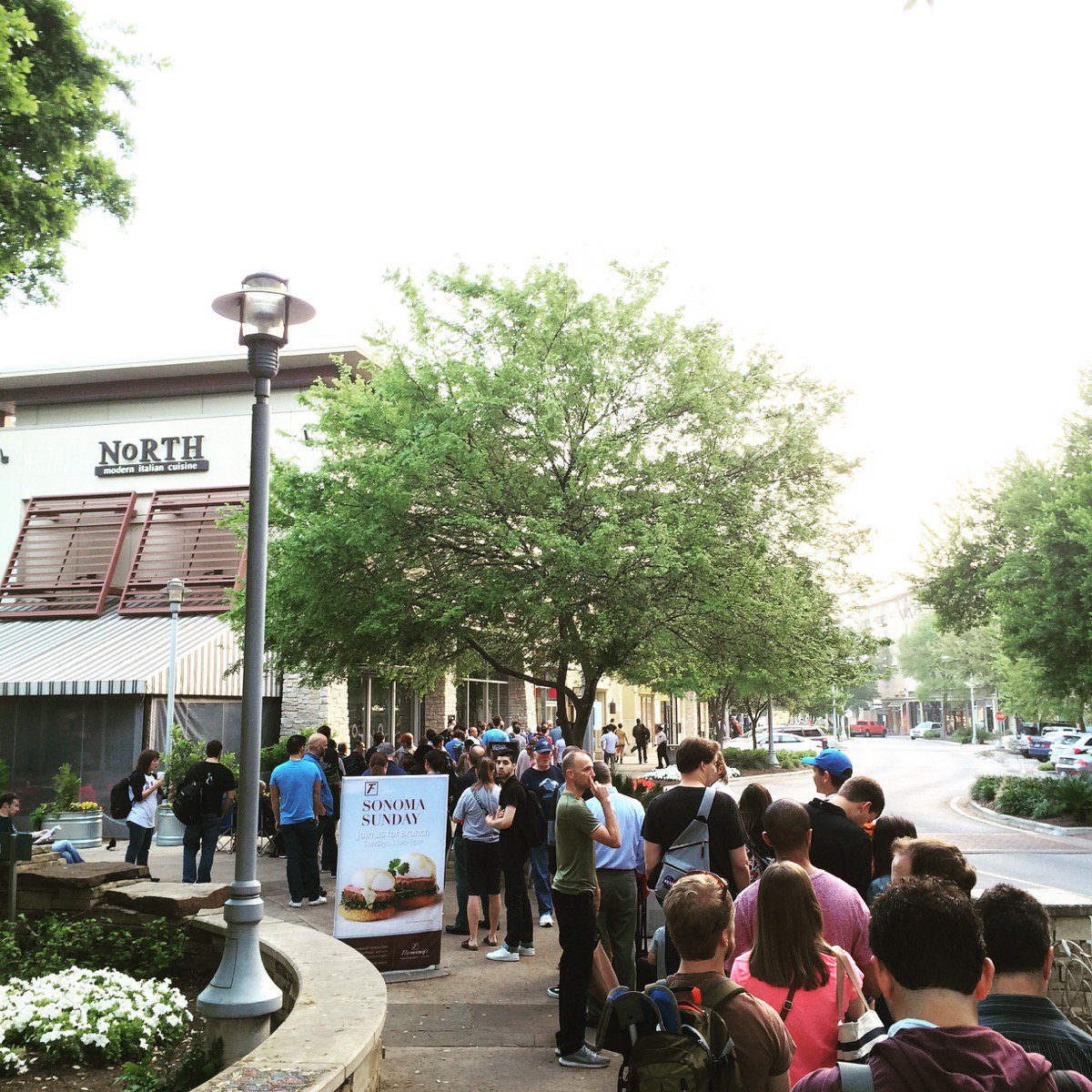 So – I did it. I bought one. Or I put a refundable deposit down on one. I am now part of the Tesla cult. I can come up with believable reasons that "make sense" as to why I bought a car that the specs haven't even been released on, but the bottom line is – cult behavior. It's interesting to experience lying to myself as my mind tries to justify my actions. But the truth is, I'm just another monkey in a monkey see monkey do world.
Sales now > 130,000 as of morning of 04-01-2016.