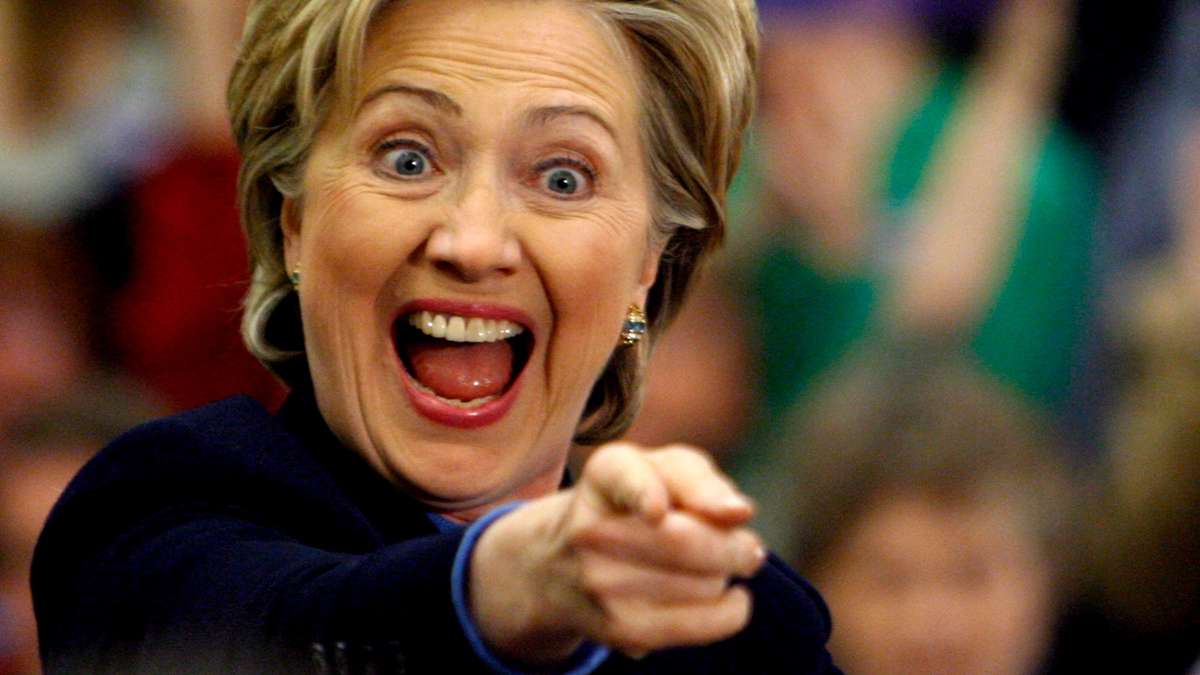 In a close election one could point to any small factor and say "if not for this Hillary would have won." But it's not Jill Stein, or Colmey, or any number of marginal factors. The real factor is the big reason. It's Hillary's bad judgement. This race shouldn't have been close.
Back in 2008 America voted for change. We were in the middle of the Bush disaster and the economy was falling apart. Hillary was passed up for some unknown mixed race guy named Obama who didn't even exist before 2004. That's was a clue that people wants something different and Hillary wasn't it.
But Hope and Change turned out to be just a slogan and all those on the left figured out that Obama was just a half black George W. Bush and we were all suckered. We went from strong and stupid to weak and stupid, and Hillary joined in to share the credit for the Obama disaster. 
But it's not Obama's fault either. Although Benghazi was just total bull, the email scandal was actually serious. Hillary couldn't inconvenience herself to carry 2 email devices (although really she didn't need 2 as she claims) and refused to use the Secretary of State secured servers opting to use a Windows computer in someone's bathroom.
Normally if she were just an employee this would have got her fired, but you can't just fire the SOS so she went ahead and did it. And yes it was a felony, and it was a serious problem. I'm an email security expert and what Hillary did was far beyond just bad judgment. She was just above the law and safety and security was something she still to this day doesn't understand.
What she did was like being an armored car driver and walking away leaving the door unlocked. Then making the excuse that there's no evidence that anyone broke in. Of course there's no evidence, who would leave evidence behind.
So she was mortally wounded from that start. And the more she tried to cover it up the worse it got.
Instead of turning over everything she deleted all her "personal" stuff herself. Had she used the SOS server like she should have her personal stuff wouldn't be mixed in. But she should have left the FBI sort that out. but her personal stuff would probably be used against her in politics. But the more she covered it up, the worse it looked.
I could write a book about just the email, but need to move on.
The Democrat primary was rigged in her favor. Although we have the illusion of an election the Democrat party has super delegates and the people in the smoke filled back room already picked Hillary, and they all cheated in her behalf. Some would say, "she would have won anyway even if she didn't cheat". But those who say that are missing the point. The voters didn't want the same old same old. They wanted change. And Hillary was not change. She represented everything people didn't like about insider politics.
Bernie was an outsider. He was the liberal equivalent of Trump except far more honest. What he said was what he meant and no one doubted his integrity. But Bernie didn't have a chance in the primary. Had he been the nominee he would have also been the change candidate and it would have been competitive on that point. But between Debbie Wasserman Shultz and Donna Brazille cheating for Hillary and getting caught, she became a doomed candidate.
As SOS she was incompetent. The "Arab spring" was an Arab disaster and all the countries who we "liberated" are worse off than they were before. Now we have ISIS and a refugee crisis and she and Obama was to import more Muslims into America. I do sympathize with refugees, but not all religions are equal, (except they have the same rights under the law). But if you're not Islamaphobic – you're not paying attention. Christians are crazy people too, but not nearly as crazy and Islam is a cancer on civilization. Just look at the Middle East and even our "friends" are crazy. Our friend Saudi Arabia was responsible for 9-11. Women are no more than sex slaves in that nation and in most Muslim cultures. Yes, most Muslims are nice people. And in Germany most Nazis were nice people too. But they were still Nazis.
There is really no end to what Hillary did wrong. From basket of deplorables to Bill meeting with Attorney General to put the fix in so Hillary wouldn't be prosecuted. She assumed that Bernie supporters would have to vote for her to stop Trump and instead of picking a running mate the Elizabeth Warren, or Bernie Sanders, she goes with Tim Kane, a right wing Democrat insider who, like Hillary, was more Republican than Democrat.
And then there's this crazy idea that being white or male is some sort of sin and that the left wants us to be ashamed of it. And quite frankly the left is actually more racist and sexist than most of the right. (With notable exceptions of course) It's the left that thinks people of color need to be subsidized because they can't compete in a free and fair society. They are the ones who think people of color are inferior.
One also has to take into account the Republican primary where Republican voters passed up 16 other Republican insiders and picked Trump, who is not a Republican, because they wanted change too.
Ultimately it came down to a choice between who you can't stand the most. And voters went with Trump as slightly less disgusting that Hillary. I voted against Trump. But I can't defend it other than I didn't want to elect someone who is likely totally incompetent and will likely bring down civilization faster than Hillary.