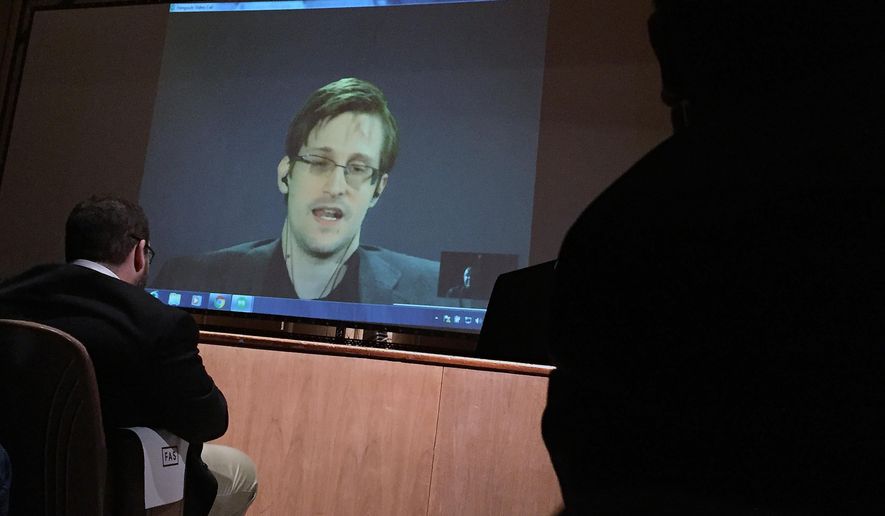 The wide-scale ransomware attack responsible for sidelining computer systems the world over this weekend could have been curbed if the U.S. government acted years ago, according to Edward Snowden.
Mr. Snowden, a former CIA employee and National Security Agency contractor, blamed the latter Monday for allowing the Wannacry virus to worm its way through Microsoft Windows computers in 150 countries and counting, crippling victims ranging from Britain's publicly funded healthcare system to corporations including Fedex and Nissan.
Addressing attendees at a big data conference in D.C., Mr. Snowden said the cyberattack would not have been as damaging had the NSA warned Microsoft earlier about a critical vulnerability harnessed by Wannacry's author.