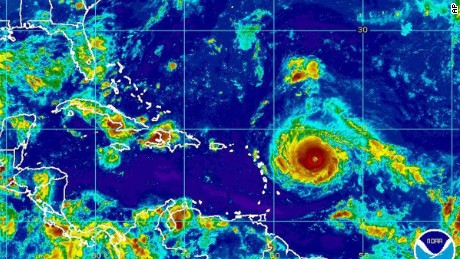 In my previous post I said Harvey wasn't a global warming indicator because it just happened to stall in the wrong spot. However Irma is not only massive but intense. The kind of storm you get when there is global warming. This doesn't prove anything by itself but bigger and stronger storms and global warming are linked. If someone calls this one global warming – I'm not going to argue against it.
We are putting CO2 into the air and that will cause some global warming.
The other issue – I wouldn't want to be in a disaster with Trump as president. These storms are going to cut into his tax cuts for himself.
And – not caused by gay sex.