Two things bothered me this week regarding the trip I took to Chicago. The first was this:

What? United want you to pay for curbside check-in? Why? So they can fire the curbside guys? This is just ridiculous.
Then there is this trend: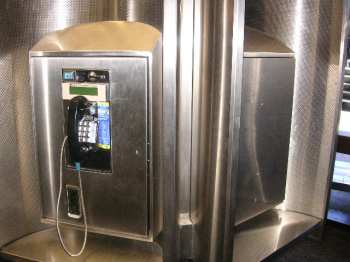 Unless you have a cell phone nowadays forget about finding a pay phone. At this kiosk they were all removed except for one weird one from some strange vendor.
Both pics taken at SFO.