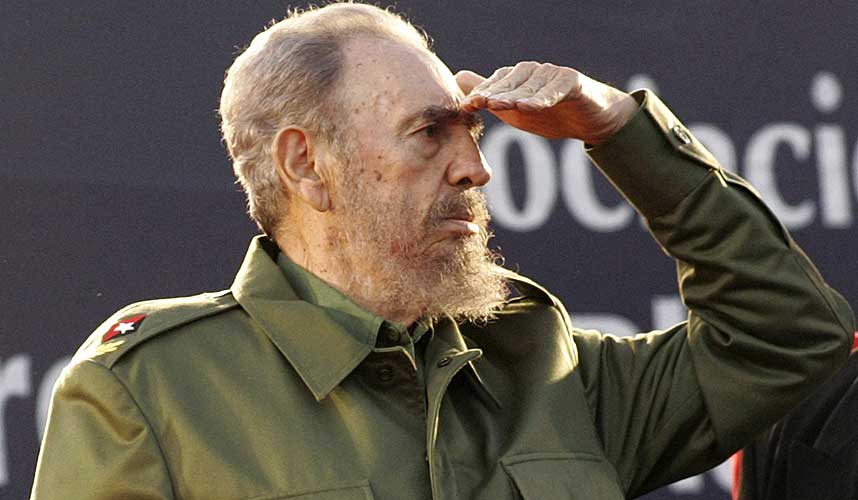 Looking for his missing rectum…guh!
Cuban Diplomat: Castro Report 'Is A Lie' / Cuba News – CubaNet News — Jon Stewart was all over this story about the artificial anus. When you read this report it is kind of gross. Agh.
"In the summer, the Cuban leader bled abundantly in the intestine," El Pais reported. "This adversity led him to the operating table, according to the medical sources. His condition, moreover, was aggravated because the infection spread and caused peritonitis, the inflammation of the membrane that covers the digestive organs."

The recovery from the first operation, in which part of his large intestine was extracted and the colon was connected to the rectum, did not go well, resulting in peritonitis, the report said.

A second operation to clean and drain the infected area was conducted. Doctors removed the remainder of Castro's large intestine and created an artificial anus. But this operation also failed, El Pais said.

The Cuban leader was then hit with inflammation of the bile duct. He developed a condition called cholecystitis, which is an inflammation of the gall bladder. El Pais said this condition has an 80 percent mortality rate.

A prosthetic device made in South Korea was implanted in the bile duct and failed, and was replaced with one made in Spain, the report said.
Could it actually be from Franco? I heard he had more than one and had them frozen.