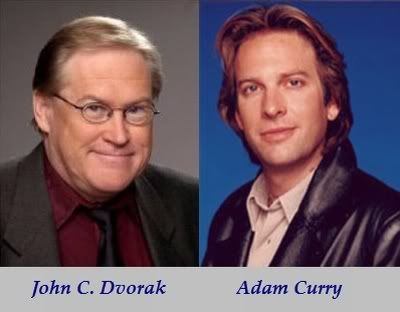 The No Agenda Team
A new feature from Dvorak.org
From the Manor in the UK and the Mansion in Northern California, the Podfather Adam Curry and Prognosticator John C. Dvorak bring you this weekly podcast with no music, no advertising and, most importantly, no agenda.
From the current news to rants and raves on new events and technology, John and Adam report on the hard stuff to the tech fluff.
Tune in every Sunday (just in case the funny papers didn't arrive) for each new show, brought to you by Dvorak Uncensored Cage Match.
The latest is Episode #13 and features:
The Financial Times, Chinese money and world-wide tax laws
John: Why I'm not rich: penmanship!
Adam on the 777 accident at Heathrow
Textra's Natalie del Conte comments about John
Our Twitter rant
Who is Esther Dyson and who is her sister?
The BBC vs. Washington Post
Can Hackers shut down power companies?
---