Democrats have been agonizing over how to handle the schism between two major constituencies: Gays on one side of Prop 8 and the Latino/Black vote on the other.
This analysis is the best so far
showing how the margin of victory to ban gay marriage came from increased voter participation by those minorities.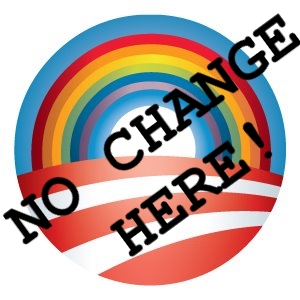 Turnout made the difference. Historically, black Californians have voted in about the same proportion as their population, in the 6 percent to 7 percent range, while Latinos, although more than a third of the state's population, have been about 13 percent of voters.

Last week, however, 10 percent of voters were African American while 18 percent were Latino, and applying exit poll data to that extra turnout reveals that the pro-Obama surge among those two groups gave Proposition 8 an extra 500,000-plus votes, slightly more than the measure's margin of victory.

To put it another way, had Obama not been so popular and had voter turnout been more traditional – meaning the proportion of white voters had been higher – chances are fairly strong that Proposition 8 would have failed.
The outcome should not have been so surprising since Obama made it clear during the campaign that while he supported civil unions, he did not favor gay marriage.
---