Comcast may be guilty of many things, but competence is not one of them. All over the country, ordinary users are finding their mail access blocked by bots.
One of the latest victims is retired technology publishing exec Michael "Mac" McCarthy, the fellow who invented the "Dummies" books among many things (Editor of Linux World, Sun World etc.)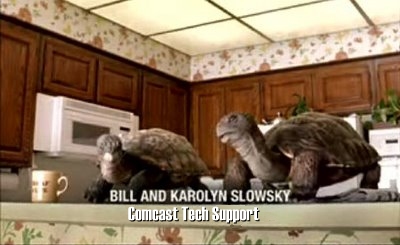 The other day I got a robomessage (an automated email) from my ISP, Comcast.net, saying that my computer was being used for spam, and thus they were blocking me — I would be unable to send email.

Not a big problem, I thought, I'll just use Gmail as my Reply ISP, which I did – for two weeks, and then that stopped working too.
According to the Comcastic tech support person, the bot decided Mac was a "zombie." But Comcast didn't have a human being who could reverse the bot's judgment. The rest of McCarthy's tale is here.
At least Mac got an email. In many other cases, Comcast just changes the mail delivery ports without informing people with the result that mail simply doesn't get delivered. But the sender gets no notice their mail has been lost. Just like the U.S. Postal Service.
I wrote about the widespread problems in August. Comcast still can't deliver the mail.
---