This sort of garbage appears on Google News all the time. When you have news untouched by human hands, you come up with bad information that gets repeated over and over. And, Vladimir Lenin once said, "
A lie told often enough becomes
the
truth
"

The gun pictured above is a semi-automatic handgun. One shot each time you pull the trigger. Eight to maybe 12 shots in the magazine depending on the caliber and manufacturer. The pistol is lethal but in a whole different class from the Uzi submachine gun. Just pull the Uzi's trigger and hold on as this full-automatic weapon fires 1,700 rounds per minute.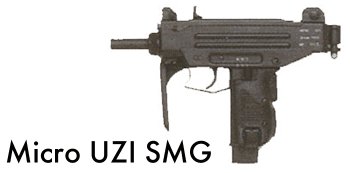 Google News has presented photos of armored personnel carriers labeled as "tanks," hunting shotguns labeled "automatic weapon" and more. Does it matter? Do facts matter?
This sort of incompetence bodes badly for a company who wants you to trust them with all your applications and data.
This boy's death should be prosecuted. There is such a thing as criminal negligence and this is it. So, too, the idiots at Fresh News and the equally stupid Google news bots responsible for repeating the error.
You'd think the public schools have dumbed America down enough without Google's help.
UPDATE: My thanks to reader Dusan Maletic for his corrections. I now have the photo of the correct Uzi and its firing rate. I made my own dumb mistake by just reading the story posted by the Googlebot and not tracking the story back to the original article. My bad, and double bad on Google and Fresh News. Thanks Dusan.
---