This post from the
seemed like the beginnings of an urban legend, but turns out to have a verifiable source.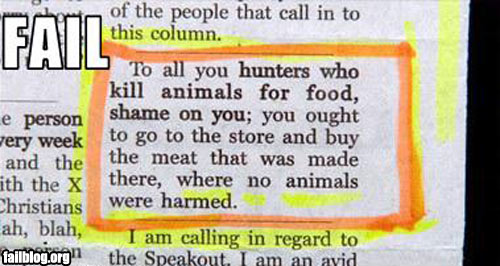 With a little Googling, this turned out to be a "Speak Out" item in the Daily Journal in in Kankakee, Ill. The newspaper's links are a little wonky so, to find the original clueless post, go to the newspaper's home page and enter "to all you hunters" in the search box.
You'll find a reply that is interesting in its own right.
---