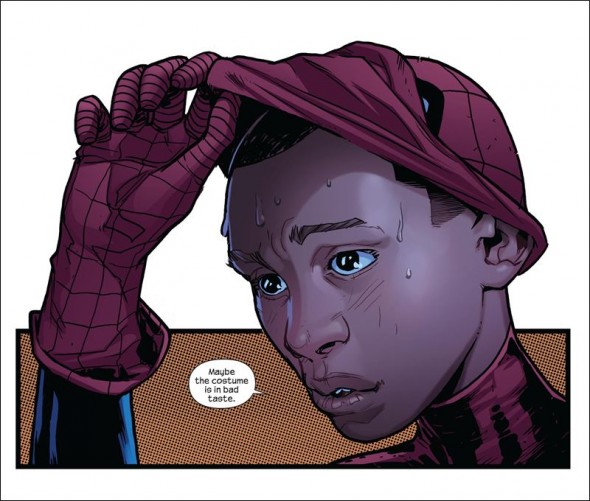 New Yorkers take their fictional heroes seriously, so it may come as a shock to some that Peter Parker, the Queens native whose destiny was forever altered by a radioactive/genetically altered spider, has been killed off in the "Ultimates" imprint of Marvel Comics. The Ultimate series is different from Marvel's standard line, in which Peter Parker is still happily toiling away as everybody's favorite hard-luck hero. No, in the Ultimates series, Peter Parker gets killed at the hands of his nemesis the Green Goblin. But, being a comic book series, no hero stays dead for long. While Peter Parker may be gone, a new kid is stepping into the tights: Miles Morales. Miles Morales is a half-black, half-Hispanic super-powered teen who gets into the hero game after being inspired by Parker's death.

"He's younger than Peter Parker, he's coming from a completely different background, a completely different world view," writer Brian Michael Bendis told the Associated Press. Bendis, who has been writing Ultimate Spider-Man (and many other) comics for Marvel since 2000, is enthusiastic about the change. "I'm now sitting with a pile of legitimately new Spider-Man stories to tell and that is the best news a writer could have."
Sign of the times, eh?
---