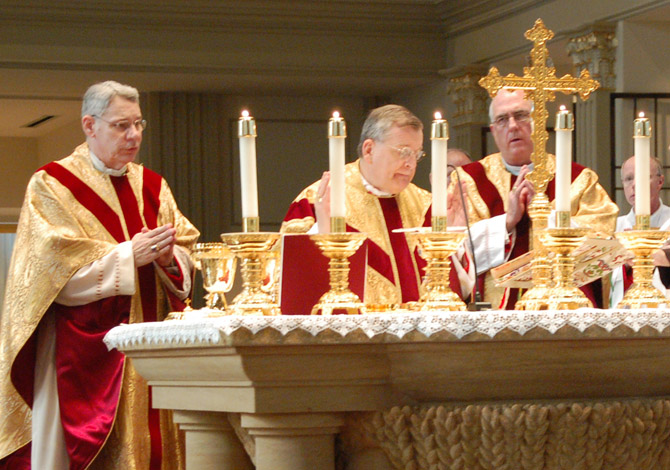 A bishop in the Roman Catholic Church has been indicted for failure to report suspected child abuse, the first time in the 25-year history of the church's sex abuse scandals that the leader of an American diocese has been held criminally liable for the behavior of a priest he supervised.

The indictment of the bishop, Robert W. Finn, and the Diocese of Kansas City-St. Joseph by a county grand jury was announced on Friday. Each was charged with one misdemeanor count involving a priest accused of taking pornographic photographs of girls as recently as this year. They pleaded not guilty.
The case caused an uproar among Catholics in Kansas City this year when Bishop Finn acknowledged that he knew of the photographs last December but did not turn them over to the police until May. During that time, the priest, the Rev. Shawn Ratigan, is said to have continued to attend church events with children, and took lewd photographs of another young girl.

A decade ago the American bishops pledged to report suspected abusers to law enforcement authorities — a policy also recommended last year by the Vatican. Bishop Finn himself had made such a promise three years ago as part of a $10 million legal settlement with abuse victims in Kansas City…

"This is huge for us," said Michael Hunter, director of the Kansas City chapter of the Survivors Network of those Abused by Priests, and a victim of sexual abuse by a priest. "It's something that I personally have been waiting for years to see, some real accountability. We're very pleased with the prosecuting attorney here to have the guts to do it…"

In a news conference, the Jackson County prosecutor, Jean Peters Baker said the case was not religiously motivated, but was about the obligation under state law to report child abuse.
Overdue.