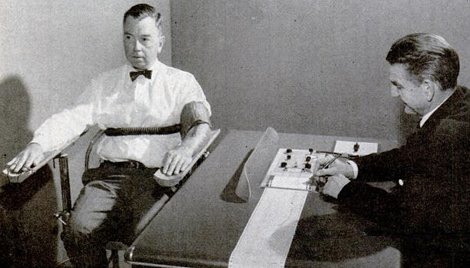 But hasn't it been shown that lie detectors have a very poor track record of accuracy? So, isn't this more security theater?
Federal agents have launched a criminal investigation of instructors who claim they can teach job applicants how to pass lie detector tests as part of the Obama administration's unprecedented crackdown on security violators and leakers.

The criminal inquiry, which hasn't been acknowledged publicly, is aimed at discouraging criminals and spies from infiltrating the U.S. government by using the polygraph-beating techniques, which are said to include controlled breathing, muscle tensing, tongue biting and mental arithmetic.
[…]
By attempting to prosecute the instructors, federal officials are adopting a controversial legal stance that sharing such information should be treated as a crime and isn't protected under the First Amendment in some circumstances.
[…]
Citing the scientific skepticism, one attorney compared the prosecution of polygraph instructors to indicting someone for practicing voodoo.
What's the next subject to be made illegal to teach?