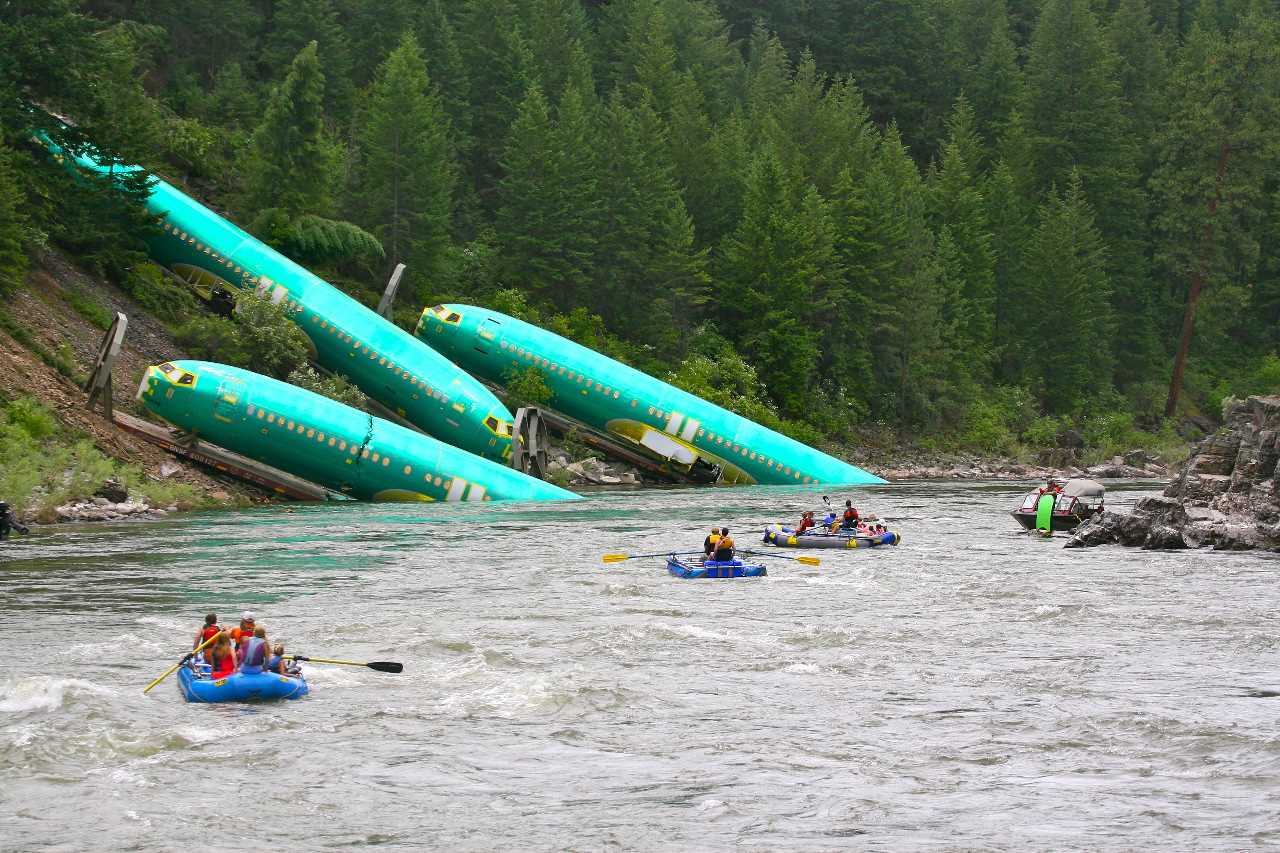 Click to enlarge — Kyle Massick Photo
Railroad officials weighed how to recover three

Boeing 737 fuselages that were dumped into the Clark Fork River in a Montana train derailment that closed the track for much of the day.
Getting the aircraft hulls, which were bound for a Boeing…plant in Renton, Washington, out of the river may take two days, Lynda Frost, a Montana Rail Link spokeswoman, said today. Three additional fuselages also tumbled out of the train July 3 near Rivulet, Montana, and stayed on land. "We've never done this before," Frost said in a telephone interview. "We have a lot of heavy-duty equipment on hand to do this. The plan is to drag them up the bank."
BNSF Railway…was carrying the fuselages and some assemblies for 777 and 747 aircraft to Boeing's Renton plant from Spirit Aerosystems…in Wichita, Kansas. Montana Rail Link, a regional railroad company, took control of the train as it crossed Montana, and the accident occurred on MRL's watch, Frost said.
No one seems to have been injured. Until heads start to roll.