Try to follow this if you can:
Antarctic sea ice has hit its second all-time record maximum this week. The new record is 2.112 million square kilometers above normal. Until the weekend just past, the previous record had been 1.840 million square kilometers above normal, a mark hit on December 20, 2007.  Mark Serreze, director of the National Snow and Ice Data Center, responded to e-mail questions and also spoke by telephone about the new record sea ice growth in the Southern Hemisphere, indicating that, somewhat counter-intuitively, the sea ice growth was specifically due to global warming.

"The primary reason for this is the nature of the circulation of the Southern Ocean  – water heated in high southern latitudes is carried equatorward, to be replaced by colder waters upwelling from below, which inhibits ice loss," Serreze wrote in an e-mail. "Upon this natural oceanic thermostat, one will see the effects of natural climate variations, [the rise] appears to be best explained by shifts in atmospheric circulation although a number of other factors are also likely involved."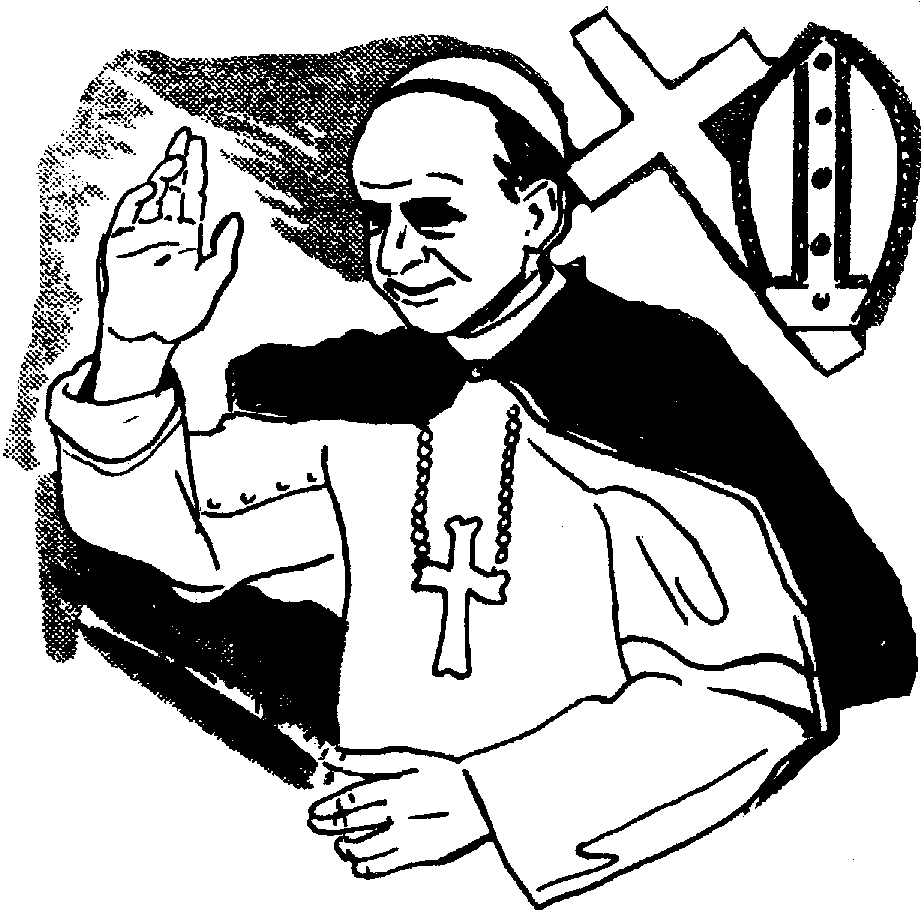 In Monday's ruling for Hobby Lobby the Supreme Court only upheld the religious values that Catholics would agree with. They upheld religious rights relating to birth control, something Catholics agree with. The specifically excluded religious objecting to Jehovah Witnesses over blood transfusions and religious objections to vaccinations. So only Catholics have religious rights in America.
Once upon a time, a scientist named Dr. Andrew Wakefield published in the medical journal The Lancet that he had discovered a link between autism and vaccines. After years of controversy and making parents mistrust vaccines, along with collecting $674,000 from lawyers who would benefit from suing vaccine makers, it was discovered he had made the whole thing up. The Lancet publicly apologized and reported that further investigation led to the discovery that he had fabricated everything.
Chillin'
The National Oceanic and Atmospheric Administration, criticized for manipulating temperature records to create a warming trend, has now been caught warming the past and cooling the present.

July 2012 became the hottest month on record in the U.S. during a summer that was declared "too hot to handle" by NASA scientists. That summer more than half the country was experiencing drought and wildfires had scorched more than 1.3 million acres of land, according to NASA. According to NOAA's National Climatic Data Center in 2012, the "average temperature for the contiguous U.S. during July was 77.6°F, 3.3°F above the 20th century average, marking the warmest July and all-time warmest month on record for the nation in a period of record that dates back to 1895."

"The previous warmest July for the nation was July 1936, when the average U.S. temperature was 77.4°F," NOAA said in 2012.

This statement by NOAA was still available on their website when checked by The Daily Caller News Foundation. But when meteorologist and climate blogger Anthony Watts went to check the NOAA data on Sunday he found that the science agency had quietly reinstated July 1936 as the hottest month on record in the U.S.
Uh-oh…somebody's gonna lose their pension for not towing the party line.

Tim Murray
An Oklahoma congressional candidate has announced he plans to contest Tuesday's primary election of long time Rep. Frank Lucas.
Give a bureaucrat an inch and he'll make a regulation that will prevent you from giving it to him without forms in triplicate.
According to my best reading of a notice the FAA announced on Monday, things like the US $154 Husban X4 quadcopter are no longer toys—they are true drone aircraft in the FAA's eyes and cannot be flown without a certificate of authorization or special airworthiness certificate.

Up to now, the FAA has been distinguishing model aircraft from small drones (or small unmanned aerial systems, to use the FAA's preferred terminology) according to whether they are flown for recreation or for commercial purposes. If you want to fly a 20-kilogram, turbine-powered radio-controlled model airplane, go right ahead, so long as you only do it as a hobby. Fly a 2-kilogram electric foamy for compensation, and you're breaking the rules against commercial drone use, though. That was the basic argument the FAA had made against Raphael Pirker, who was issued with a $10,000 fine for flying a model airplane for hire in 2011.
On the other hand, maybe they want to prevent people from having "drones" that can intercept government drones spying on us. Or that can spy on them.
Would YOU hire this clown?
More than two-thirds of America's youth would fail to qualify for military service because of physical, behavioral or educational shortcomings, posing challenges to building the next generation of soldiers even as the U.S. draws down troops from conflict zones.

The military deems many youngsters ineligible due to obesity, lack of a high-school diploma, felony convictions and prescription-drug use for attention-deficit hyperactivity disorder. But others are now also running afoul of standards for appearance amid the growing popularity of large-scale tattoos and devices called ear gauges that create large holes in earlobes.

A few weeks ago, Brittany Crippen said she tried to enlist in the Army, only to learn that a tattoo of a fish on the back of her neck disqualified her. Determined to join, the 19-year-old college student visited a second recruiting center in the Dallas-Fort Worth area and was rejected again.

Apologetic recruiters encouraged her to return after removing the tattoo, a process she was told would take about year. "I was very upset," Ms. Crippen said.

"The quality of people willing to serve has been declining rapidly," said Gen. Batschelet.
Good canon fodder is become increasingly hard to find, better re-institute the draft.

TUCSON, Ariz. (CBS Las Vegas) — Border Patrol agents in Arizona were reportedly fired upon by a Mexican military helicopter that traveled across the border.

KVOA-TV reports that Mexican authorities were conducting a drug interdiction operation when the incident happened early Thursday morning on the Tohono O'odham Indian Nation. The Mexican chopper fired at the agents and then flew back into Mexico.

Art del Cueto, Border Patrol Tucson Sector union president, tells KVOA that they called and apologized for the incident.

"The incident occurred after midnight and before 6 a.m. Helicopter flew into the U.S. and fired on two U.S. Border Patrol agents," del Cueto said in a statement to KVOA. "The incident occurred west of the San Miguel Gate on the Tohono O'odham Indian Nation. The agents were unharmed. The helicopter went back into Mexico. Mexico then contacted U.S. authorities and apologized for the incident."
This is starting to get a little old.

WASHINGTON (CBSDC) – The anti-amnesty group, Americans for Legal Immigration PAC (ALIPAC), is calling on Americans to mail their "gently used underwear" to President Barack Obama and House Speaker John Boehner in response to a government request for new briefs for the recent surge of illegal immigrants being held by border patrol.

ALIPAC is responding to a Department of Homeland Security solicitation seeking thousands of pairs of "White 100% Cotton Men's Briefs" – ranging from medium sizes to hundreds of 6X-large pairs – to meet the basic clothing needs of thousands of immigrants detained by Immigration & Customs Enforcement.

"Instead of using our tax money to buy illegals 42,000 pairs of new underwear, we would like to send the illegals and DC politicians a message by mailing them our used underwear, and some of our pairs are in really bad shape due to the bad economy and all of the jobs illegal immigrants are taking from Americans." Those interested can mail your used underwear to Barack Obama at The White House, 1600 Pennsylvania Avenue NW, Washington, DC 20500, and John Boehner at Office of the Speaker, H-232 The Capitol, Washington, DC 20515."
Ummmm, is this tax-deductible?
You may soon get a call from your doctor if you've let your gym membership lapse, made a habit of picking up candy bars at the check-out counter or begin shopping at plus-sized stores.

That's because some hospitals are starting to use detailed consumer data to create profiles on current and potential patients to identify those most likely to get sick, so the hospitals can intervene before they do. The largest hospital chain in the Carolinas is plugging data for 2 million people into algorithms designed to identify high-risk patients, while Pennsylvania's biggest system uses household and demographic data. Patients and their advocates, meanwhile, say they're concerned that big data's expansion into medical care will hurt the doctor-patient relationship and threaten privacy. The health system is placing its data, which include purchases a patient has made using a credit card or store loyalty card, into predictive models that give a risk score to patients. Within the next two years, Dulin plans for that score to be regularly passed to doctors and nurses who can reach out to high-risk patients to suggest interventions before patients fall ill.

Acxiom Corp. (ACXM) and LexisNexis are two of the largest data brokers who collect such information on individuals. They say their data are supposed to be used only for marketing, not for medical purposes or to be included in medical records.
While both sell to health insurers, they said it's to help those companies offer better services to members. Under the Patient Protection and Affordable Care Act, known as Obamacare, hospital pay is becoming increasingly linked to quality metrics rather than the traditional fee-for-service model where hospitals were paid based on their numbers of tests or procedures.
It's pretty obvious where this is heading. This is a final wake-up call to you cashless society idiots.
Minnesota police arrested a burglary suspect who apparently forgot to log out of Facebook after checking his profile during a break-in at a St. Paul home.
You would think a company as big as Motorola would be able to put out a cell phone update that wasn't so flawed it was unusable. But they have done it again. The latest KitKat for the Droid RAZR M (XT907) is the buggiest version they released yet.
So why is Motorola so bad at getting it right?
I used to be part of their "soak test" group who would preview new versions about to be released. I did that for two releases and then quit. The reason I quit was that it was a waste of my time. I would generally make a list of say 20 or so bugs I found – many of them very serious bugs – and other people would report bugs – and none would get fixed before being released. Not only that but often these bugs weren't fixed in the next release either.
As far as I can tell the only reason for the soak test is so Motorola can say they did testing before the release. ?But part of testing is actually fixing the bugs reported to you.
At a minimum soak testing should involve at least 2 releases. An initial release and then a second release with at least the most serious and easily fixable bugs repaired. No one thinks that software is going to be perfect but it seems to me that it's a lot less expensive to put in a little more effort up front than to have to pay tech support people to deal with all the issues not fixed before the release.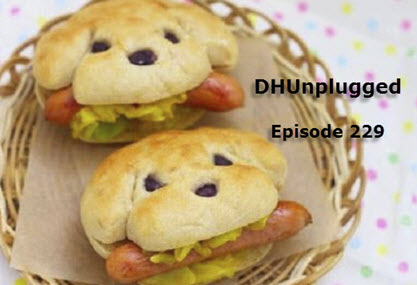 Here is the latest conversation I had with money manager Andrew Horowitz…. new insights for anyone who invests in anything.
click ► to listen:
Right click here
and select 'Save Link As…' to download the mp3 file.
Search

Support the Blog — Buy This Book!

For Kindle and with free ePub version. Only $9.49 Great reading. Here is what Gary Shapiro CEO of the Consumer Electronics Association (CEA) said:

Dvorak's writing sings with insight and clarity. Whether or not you agree with John's views, he will get you thinking and is never boring. These essays are worth the read!

Twitter action

Support the Blog

Syndicate

Categories

Pages