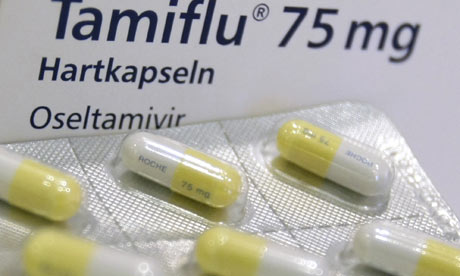 The Guardian
:
Roche, the manufacturer of Tamiflu, has made it impossible for scientists to assess how well the anti-flu drug stockpiled around the globe works by withholding the evidence the company has gained from trials, doctors alleged today .

A major review of what data there is in the public domain has found no evidence Tamiflu can prevent healthy people with flu from suffering complications such as pneumonia.

Roche has made a fortune out of the drug, with sales of £1.6bn this year alone. The British government has stockpiled enough for half the population. "Governments around the world have spent billions of pounds on a drug that the scientific community now finds itself unable to judge," said Dr Fiona Godlee, editor of the British Medical Journal.
---