I think Nancy Grace won that debate, hands down.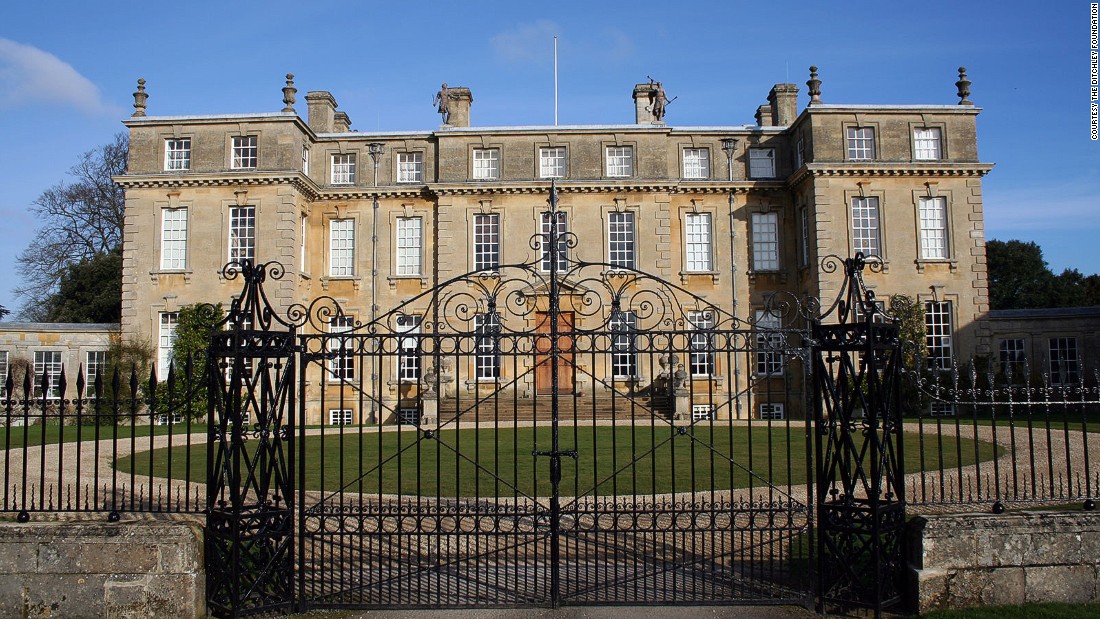 Click to enlarge — Downton Abbey for spies
At an 18th-century mansion in England's countryside last week, current and former spy chiefs from seven countries faced off with representatives from tech giants Apple and Google to discuss government surveillance in the aftermath of Edward Snowden's leaks.

The three-day conference, which took place behind closed doors and under strict rules about confidentiality, was aimed at debating the line between privacy and security…
I know there's a lot of quacks out there by this sounds like the real thing. Imagine the disruptive changes to society if people lived to be 100 – 120 and that quality of life is good up until near the end. No more Social Security at 65. Youth no longer wasted on the young. Funeral homes going out of business. Increases in productivity. Population effects. Medical savings.
WASHINGTON — Even after more than a decade as an analyst, anchor and public face for ABC News, George Stephanopoulos has never been able to shake the image that many Republicans have of him: Clinton hatchet man.

That image was glaring to the Republican strategists who blocked him from moderating a debate last year in the Senate race in Iowa.

It was the elephant in the room in 2011 when, after an interview that Mitt Romney's advisers saw as especially argumentative, Mr. Stephanopoulos visited the campaign's headquarters to try to reassure them that he was impartial.

And it has nagged at the chairman of the Republican National Committee, Reince Priebus, who has told people repeatedly that he does not want the anchorman anywhere near a debate stage in 2016.

On Thursday, the question of Mr. Stephanopoulos's political leanings and his future as a leader of the network's campaign coverage spilled out into the open as he acknowledged donating $75,000 to the Bill, Hillary and Chelsea Clinton Foundation over the past three years. He withdrew from playing any role in a planned Republican primary debate on ABC and called his donations an "uncharacteristic lapse."
When the Jets paused to honor soldiers of the New Jersey Army National Guard at home games during the past four years, it was more than a heartfelt salute to the military — it was also worth a good stack of taxpayer money, records show. The Department of Defense and the Jersey Guard paid the Jets a total of $377,000 from 2011 to 2014 for the salutes and other advertising, according to federal contracts. Overall, the Defense Department has paid 14 NFL teams $5.4 million during that time, of which $5.3 million was paid by the National Guard to 11 teams under similar contracts.

U.S. Sen. Jeff Flake (R-Ariz.), who routinely posts examples of what he calls wasteful spending, called out the Jets' agreement as wasteful and disingenuous.

"Those of us go to sporting events and see them honoring the heroes," Flake said in an interview. "You get a good feeling in your heart. Then to find out they're doing it because they're compensated for it, it leaves you underwhelmed. It seems a little unseemly."
Well, anyway, surprising to someone living in a cave on a desert island. Certainly not to a US citizen.
Have you ever felt like the government doesn't really care what you think?

Professors Martin Gilens (Princeton University) and Benjamin I. Page (Northwestern University) looked at more than 20 years worth of data to answer a simple question: Does the government represent the people?

Their study took data from nearly 2000 public opinion surveys and compared it to the policies that ended up becoming law. In other words, they compared what the public wanted to what the government actually did. What they found was extremely unsettling: The opinions of 90% of Americans has essentially no impact at all.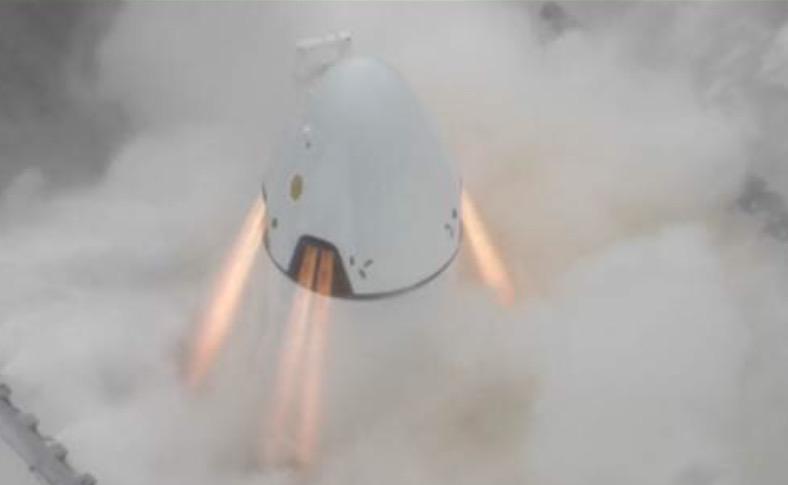 Dragon 2 hold down static fire test in preparation for tomorrows pad abort test. Thats what a rocket capsule should look like. Too bad they aren't doing propulsive landing.
This is the future of the grid and the eventual end to fossil fuel. More information at Tesla Energy.
So I've had a Nest thermostat of about 3 years. Today I was doing some rewiring and I had the load the thermostat was supposed to turn on shorted. When I turned on the thermostat – I fried it.
I called Nest tech support asking them if there was some kind of internal fuse I could replace and there wasn't. My Nest was toast. However even though I told them I fried it and it was out of warranty they said they were interested in looking at the damage. They are going to send me a new one (older model like mine) and if I send them back the old one there's no charge.
Customer service doesn't get any better than that!
On June 1st the authorization for the National Security Agency (NSA) to spy on Americans expires. Congress is scrambling to reauthorize the massive spying that was revealed by Edward Snowden in 2013 for another 5 years. This spying is a violation of religious freedom, privacy, free speech, and is fundamentally a crime against humanity.
The spying started in 2001 after the 9/11 attack. Congress in their haste to protect America passed the "Patriot Act" that created the Foreign Intelligence Surveillance Court commonly referred to as the FISA court. Unlike other courts FISA is a secret court under the control of the Supreme Court and supposedly reports to Congress on it's activities. This court is a kind of emergency court structure that operates outside of constitutional authority for the purpose of dealing with issues of national secrecy in times of war. FISA is best described as a Black Ops court for covert operations.
This isn't the one I got from SolarCity. This one I built myself. Here's the construction plans. It was cloudy in the morning so it's not showing its full range of motion.
Yes – it's the Tesla S 70 D. new car – 4 wheel drive, 240 miles range. Retail is $80k before tricks. I have an S corporation and wondering about leasing it. I'm also thinking about renting it out to help pay for it (and justify it as a business expense). I'm looking on this Relay Rides web site and it looks like they are to rental cars what Uber is to taxis. People are getting $300/day to rent Teslas.
I'm just $10k away from paying off my house and I can afford it although this is the most expensive toy I don't need I ever considered buying by a long shot. But I can't truly worship Elon without having a Tesla. And it's in blue, my favorite car color.
Since I went with SolarCity and also built my own tracking solar system I have now pumped 1 megawatt back into the grid. So I have enough electricity credit to drive from San Fran to New York. I also live 2 miles from a Tesla SuperCharger station so I can go get all the free power I want. And I'm just 40 miles from the factory so I could drive it off the assembly line.
Second Teaser for Star Wars The Force Awakens
You have to admit – this is COOL!
Search

Support the Blog — Buy This Book!

For Kindle and with free ePub version. Only $9.49 Great reading. Here is what Gary Shapiro CEO of the Consumer Electronics Association (CEA) said:

Dvorak's writing sings with insight and clarity. Whether or not you agree with John's views, he will get you thinking and is never boring. These essays are worth the read!

Twitter action

Support the Blog

Syndicate

Junk Email Filter

Categories

Pages