"I like Donald Trump because he speaks from the heart," Malik Obama told The Post from his home in the rural village of Kogelo. "Make America Great Again" is a great slogan. I would like to meet him."
Obama, 58, a longtime Democrat, said his "deep disappointment" in his brother Barack's administration has led him to recently switch allegiance to "the party of Lincoln."
The last straw, he said, came earlier this month when FBI Director James Comey recommended not prosecuting Democratic presidential candidate Hillary Clinton over her use of a private e-mail servers while secretary of state.
"She should have known better as the custodian of classified information," said Obama.
He's also annoyed that Clinton and President Obama killed Libyan leader Moammar Khadafy, whom he called one of his best friends. "I still feel that getting rid of Khadafy didn't make things any better in Libya," he said. "My brother and the secretary of state disappointed me in that regard."
But what bothers him even more is the Democratic Party's support of same-sex marriage. "I feel like a Republican now because they don't stand for same-sex marriage, and that appeals to me," he said.
Obama believes strongly in the institution of marriage — so strongly that he has at least three current wives, although press reports have put the number as high as 12.
When asked by The Post how many wives and children he has, Obama demurred.
"That's personal," he said.
I watched Trump's acceptance speech at the convention and his behavior since and he's is acting like a brat. I'm talking about this ongoing feud between Trump and Cruz. In the primary it was amusing. It was refreshing to get some unfiltered opinions, no matter how weird they may be.
But the primary is over and now it's time to pivot to the issue of "What are you going to be like as a president?" issue. So I was expecting Mr. Trump to be inspirational and adult, and I'm not seeing that. Trump is focused on this personal grudge match to get even with Ted Cruz. This is what ill behaved children do. Does it really matter if "Ted Cruz's father hung with Lee Harvey Oswald" after the primary is over?
Donald – you won. You beat Cruz. Declare victory and move on. I have to ask the question, "Are you going to at least grow up and act like an adult?" It's time for Trump to start acting like a president. Donald, show me your presidential side.
I'm not going to see the Star Trek Beyond movie for 2 reasons. The first reason is because of the lawsuit by CBS/Paramount against the fan film Axanar. The second reason is that this is Star Trek in name only. It's not real Star Trek. J,J, Abrams has butchered Star Trek the way he butchered Star Wars. It uses Star Trek names and references but it's just another sci-fi action film. I then we should all #BoycottStarTrek
This was such a stupid gaffe that it almost seems intentional, like someone in Clinton's camp got to Melania's speechwriter. What are these people thinking????
His days were numbered, in more ways than one.
Anton Sterling Execution on Baton Rouge.
Black Man executed in Minnesota by police. (Philando Castile)
In Dallas it's the officers that got executed by snipers. Very new story so less information known.
None of these executions are justified. The first 2 are very shocking in that it's totally clear that the police just decided they were going to kill a ni**er. Especially the second one. The guy is pulled over for a busted tail light that actually wasn't busted. The cop just shoots the guy 4 times.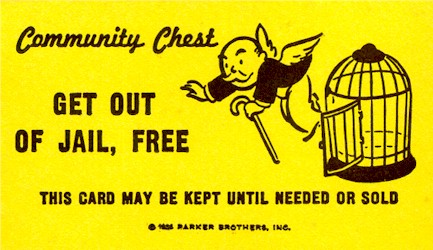 Is anyone surprised? From what I understand of it is, yes, she did break the law, but no one has been prosecuted before for this crime so they are going to give her a pass. I think it's part of the too rich to jail program.
One of the guns used in the November 13, 2015 Paris terrorist attacks came from Phoenix, Arizona where the Obama administration allowed criminals to buy thousands of weapons illegally in a deadly and futile "gun-walking" operation known as "Fast and Furious."

A Report of Investigation (ROI) filed by a case agent in the Bureau of Alcohol, Tobacco Firearms and Explosives (ATF) tracked the gun used in the Paris attacks to a Phoenix gun owner who sold it illegally, "off book," Judicial Watch's law enforcement sources confirm. Federal agents tracing the firearm also found the Phoenix gun owner to be in possession of an unregistered fully automatic weapon, according to law enforcement officials with firsthand knowledge of the investigation.

The investigative follow up of the Paris weapon consisted of tracking a paper trail using a 4473 form, which documents a gun's ownership history by, among other things, using serial numbers. The Phoenix gun owner that the weapon was traced back to was found to have at least two federal firearms violations—for selling one weapon illegally and possessing an unregistered automatic—but no enforcement or prosecutorial action was taken against the individual. Instead, ATF leaders went out of their way to keep the information under the radar and ensure that the gun owner's identity was "kept quiet," according to law enforcement sources involved with the case. "Agents were told, in the process of taking the fully auto, not to anger the seller to prevent him from going public," a veteran law enforcement official told Judicial Watch.
Found by Adam Curry via No Agenda
Brazilian first responders have a message for travelers arriving to the city just ahead of the 2016 Olympics: "Welcome to hell".
LONDON — Britain has voted to leave the European Union, a historic decision sure to reshape the nation's place in the world, rattle the Continent and rock political establishments throughout the West.

Not long after the vote tally was completed, Prime Minister David Cameron, who led the campaign to remain in the bloc, appeared in front of 10 Downing Street to announce that he planned to step down by October, saying the country deserved a leader committed to carrying out the will of the people.

The stunning turn of events was accompanied by a plunge in the financial markets, with the value of the British pound and stock prices plummeting.

The margin of victory startled even proponents of a British exit. The "Leave" campaign won by 52 percent to 48 percent. More than 17.4 million people voted in the referendum on Thursday to sever ties with the European Union, and about 16.1 million to remain in the bloc.
A significant setback for the Globalists.
Search

Support the Blog — Buy This Book!

For Kindle and with free ePub version. Only $9.49 Great reading. Here is what Gary Shapiro CEO of the Consumer Electronics Association (CEA) said:

Dvorak's writing sings with insight and clarity. Whether or not you agree with John's views, he will get you thinking and is never boring. These essays are worth the read!

Twitter action

Support the Blog

Syndicate

Categories

Pages